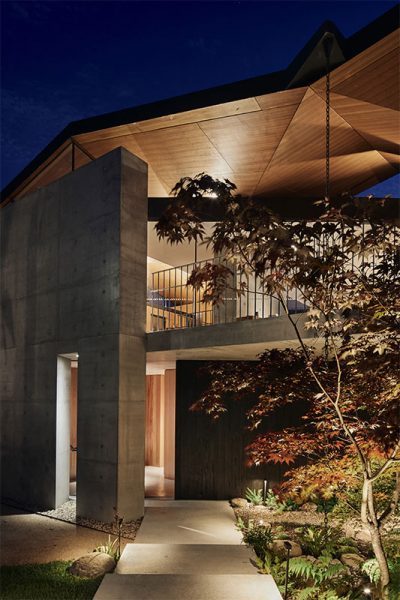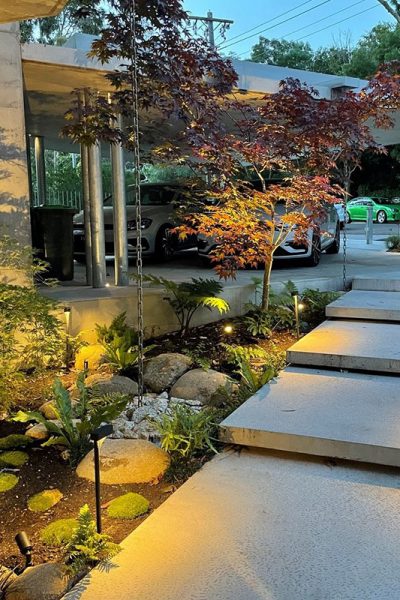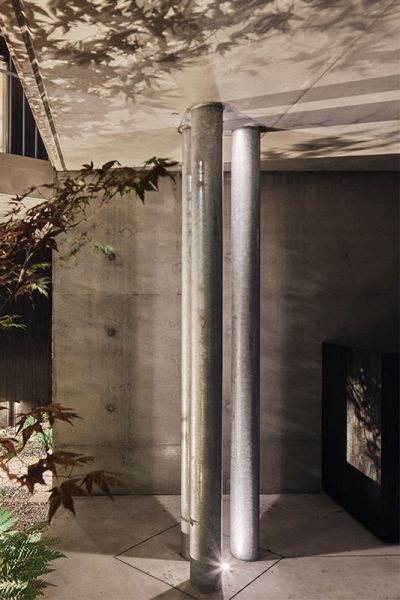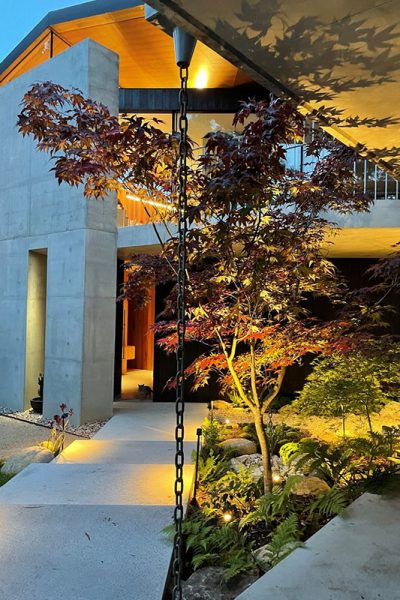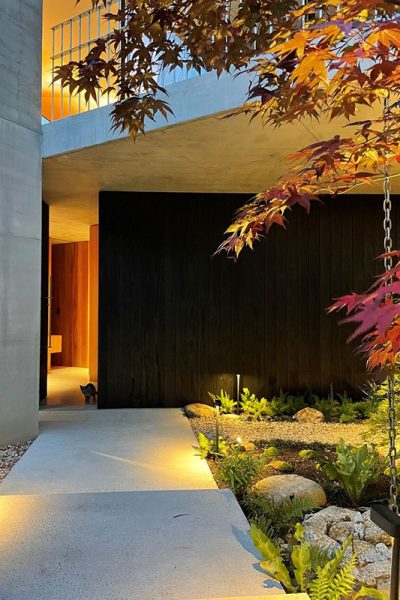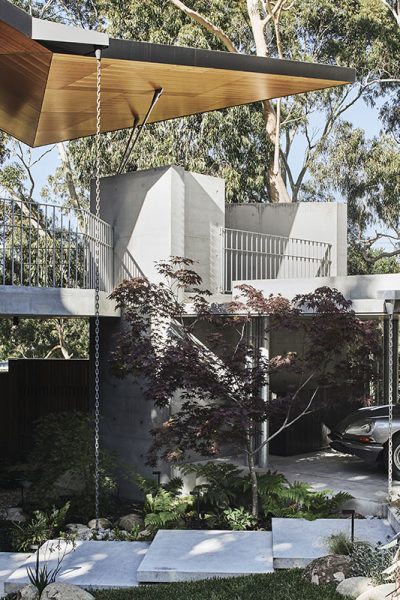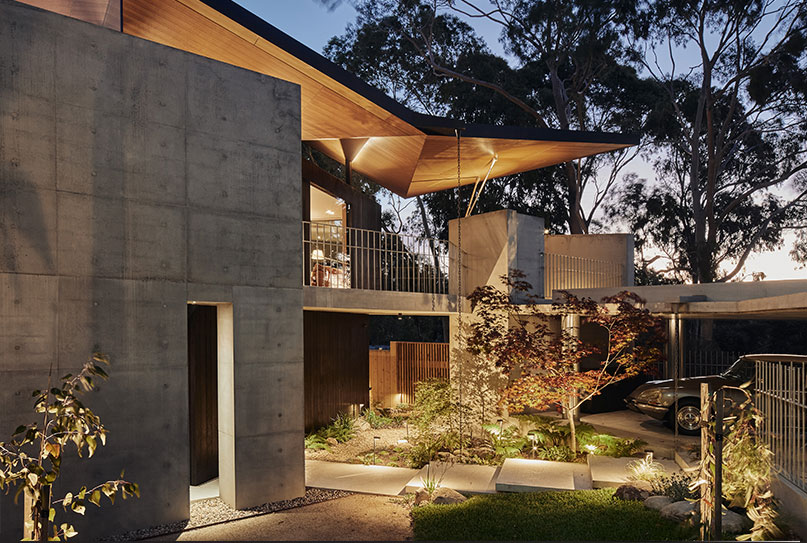 Kinkora House is located on the edge of natural parkland in Hawthorn, East of Melbourne CBD. The modern residence, influenced by Australian and Japanese design principals connects seamlessly with its picturesque landscape and garden, designed by Motoyoshi Kihara, Founder and Creative Director of Kihara Landscapes.
A FUSION OF JAPANESE & AUSTRALIAN DESIGN
Moto uses Wabi-sabi design principles balancing the existence of old and new. Drawing upon three generations of design experience in Japan and his knowledge of the Australian environment, he presents the concept of (Wabi); the modern residence being the new and (Sabi) the beauty that comes with age of the surrounding landscape.
The upper level harnesses views of the parkland treetops with architectural elements of symmetry and repetition that define the spaces. Private living on the lower level looks out onto the Japanese influenced garden with Japanese Maples (Momiji) selected for their structure and everchanging seasonal colours. Large volcanic rocks are purposely sunken into the soil to look like they were always a part of the landscape. Moto assesses each rock and finds the 'face' of the rock, positioning it towards the house.
"A person has both a day and night face, as does a garden and I wanted to show the beauty of both faces of the garden both day and night. To show the beautiful face by night, a selection of lighting was purposefully chosen and placed within the garden."
Motoyoshi Kihara, Kihara Landscapes   
        ILLUMINATING THE GARDEN
With a considered selection of outdoor lighting, you can simply and effectively enhance your garden at night. For Kinkora House, Inground 5 lights were positioned to illuminate the modern architecture whilst Accent lights project a directed light onto the Maples, casting a soft pattern of shadows on the hard surfaces. Path Light Linear 112 lights were positioned along the steps of the entrance. Their slim linear design complementing the minimalist aesthetic whilst providing safe entry and navigation to the house across the different levels.
Thank you to Kihara Landscapes and for their clients for sharing their home and garden with us. Kinkora House celebrates both the Japanese and Australian landscape balancing atmosphere and ambience with the residence and garden.
_
LANDSCAPE DESIGNER  |  Kihara Landscapes
ARCHITECT  |  Clinton Murray
BUILDER  |  Jorant Pty Ltd
LANDSCAPE LIGHTING  |  Gardens at Night
PHOTOGRAPHY  |  Peter Bennetts and kindly supply by Client