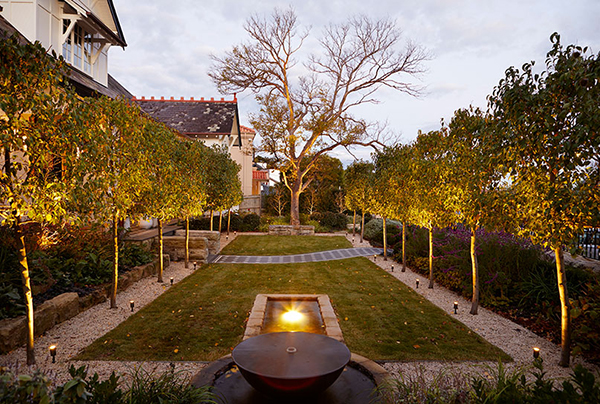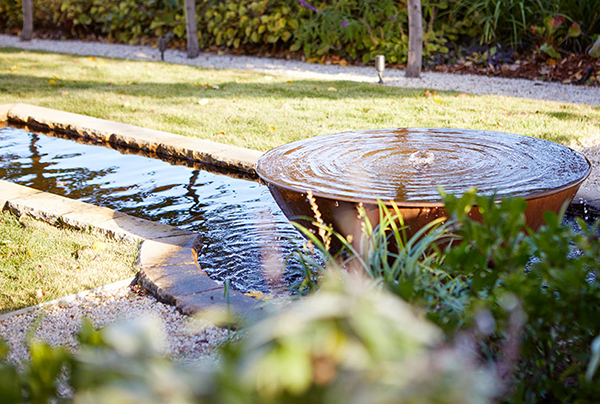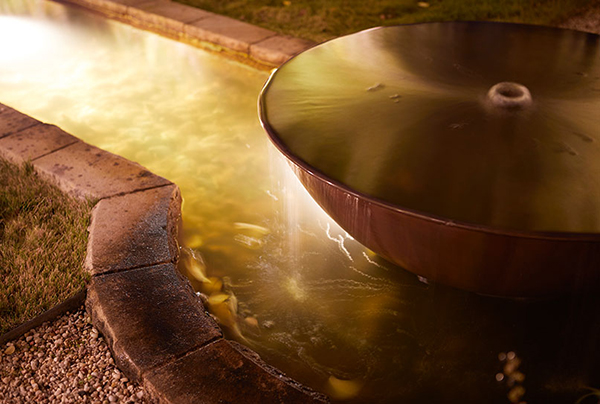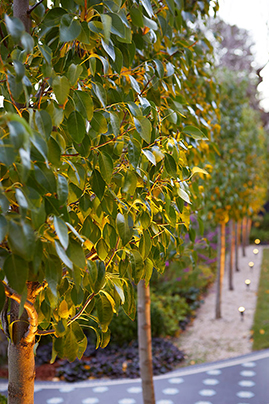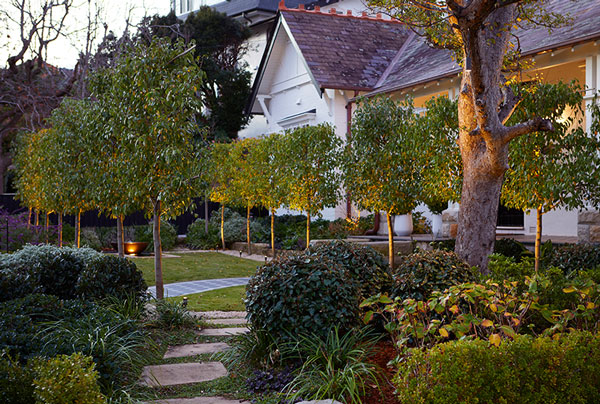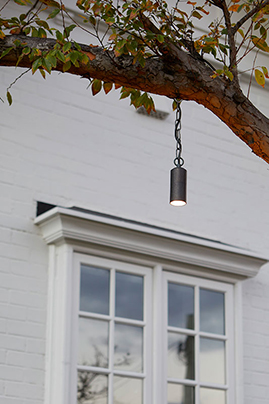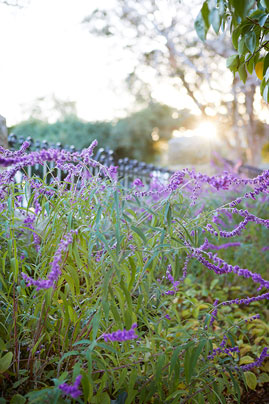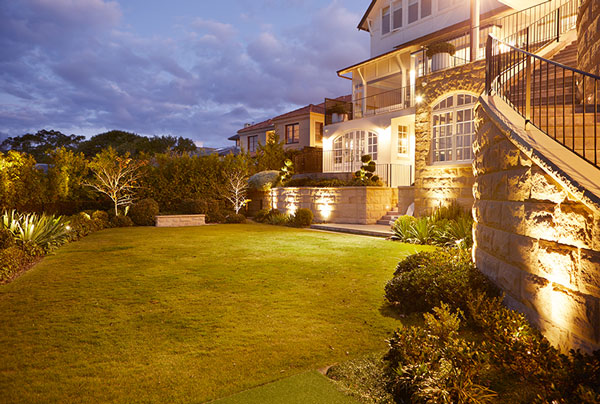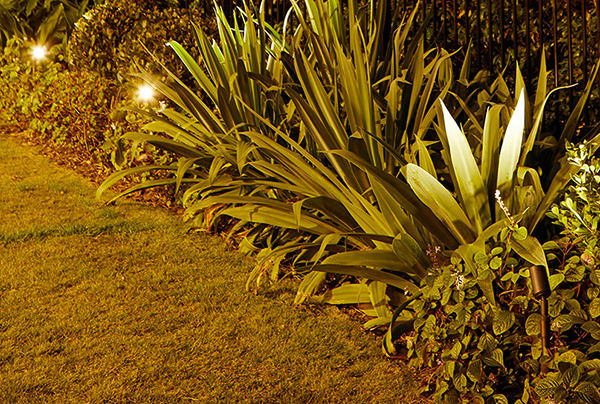 Welcome to our latest Project in Focus, a stunning landscape and classic residence, steeped in over 116 years of history. With spectacular views across Sydney Harbour this family home offers a variety of spaces to entertain and green spaces to enjoy.
Recently transformed by the award-winning design team at Inspired Exteriors, the formal front garden has a layered plant scheme and classic lines. The rear garden is an entertainers delight with terraced areas including an architecturally designed swimming pool, basketball court and rolling lawns for an active young family. These distinct areas offer interesting spaces to light at night.
LIGHTING FOR SAFETY AND AMBIENCE
The front garden heralds the original classic features of the home. Pleached Snow Pear trees frame and balance the entrance, leading the eye to the unique water feature positioned centre stage.  Accent 5 lights illuminate the hedges and Underwater Lighting creates a dramatic play of light in moving water. A majestic tree also features a Hanging Light 5, creating a pool of light on the textured planting below.
"The garden lighting is a key element within the design to ensure both the front and rear gardens come to life after the sun sets. Our pleached trees feature up-lights set in gravel at their base to increase the impact at night and add drama to the entry as guests arrive at the property."  Charlie Albone, Inspired Exteriors
The textured sandstone walls on the lower terrace are illuminated with Accent lights that create a dramatic effect. Accent lights on Risers are a versatile solution for re-positioning lighting above growing foliage which help light the boundaries at night.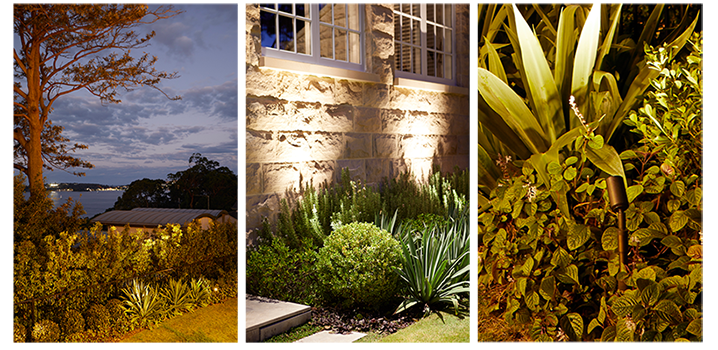 Thank you to Inspired Exteriors and their clients for sharing their home and garden with us. From the welcoming entrance to the terraced levels of the rear garden, this landscape celebrates a timeless outdoor space that will enrich the lives of those that spend time in it for future years to come.
_
LANDSCAPE DESIGNER  |  Inspired Exteriors
PLANTS  |  Exotic Nurseries
LANDSCAPE LIGHTING  |  Gardens at Night
PHOTOGRAPHY  | Natalie Hunfalvay