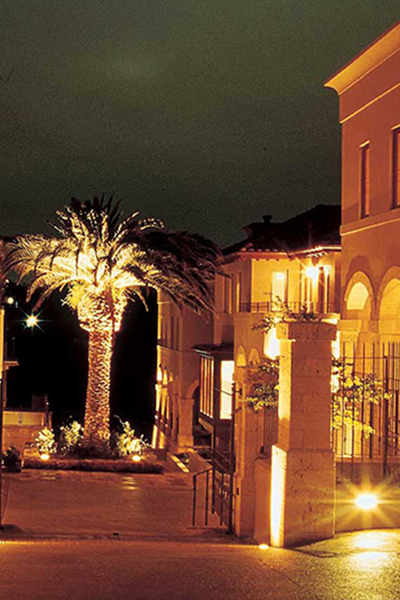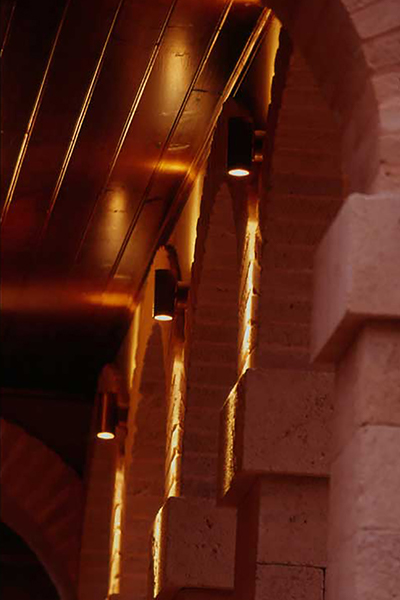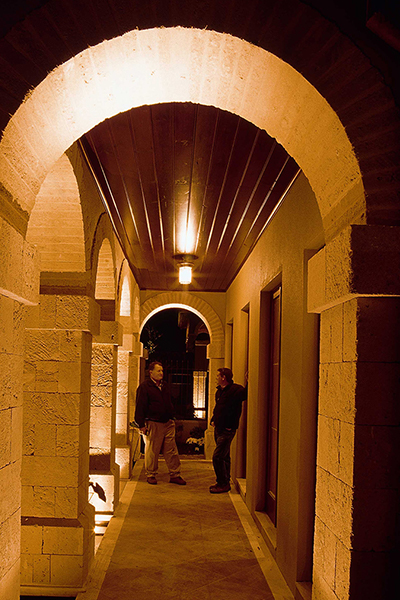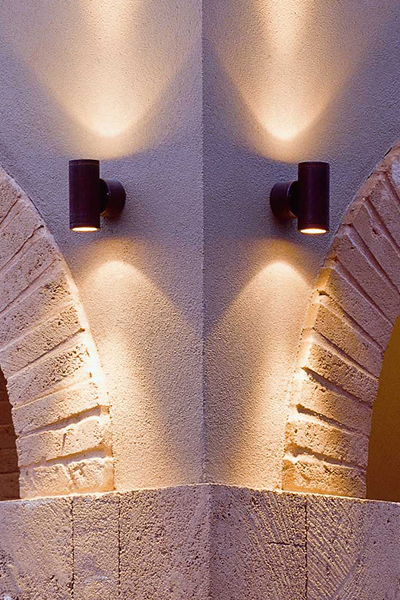 The archways and sandstone walls of this classic Italian piazza provided the perfect canvas for an outdoor lighting scheme that would showcase its architecture of grand proportions.
This stunning commercial project gave us many opportunities to enhance its spaces after dark with its different common areas and individual private courtyards and balconies. The key challenge being the slope of the site, which meant the stairs had to be lit sensitively so as to not allow any glare into the individual villas.
LIGHTING PLAN
The warmth of the natural stone and materials was accented by the use of warm light and brass fittings that would naturally age with the landscape. A combination of Inground up lighting lined the walkways with addition of Step lighting for the safety of guests. Up Down Wall lighting was also strategically positioned around the property casting an impressive directional light onto the sandstone feature walls.
_
Landscape Lighting  |  Gardens at Night