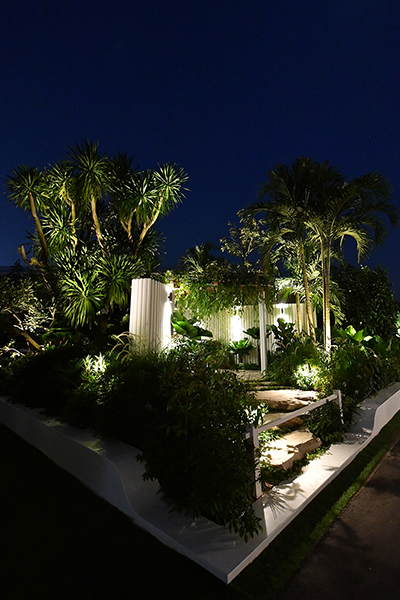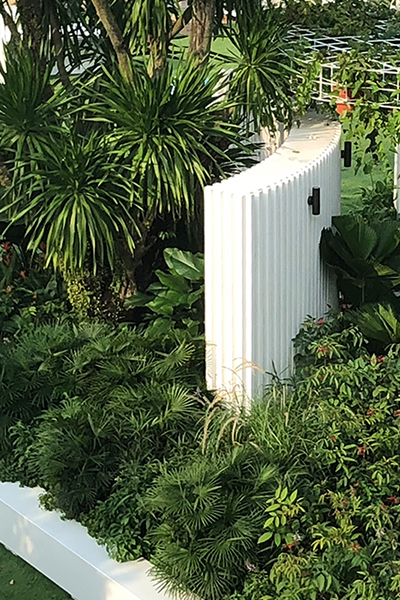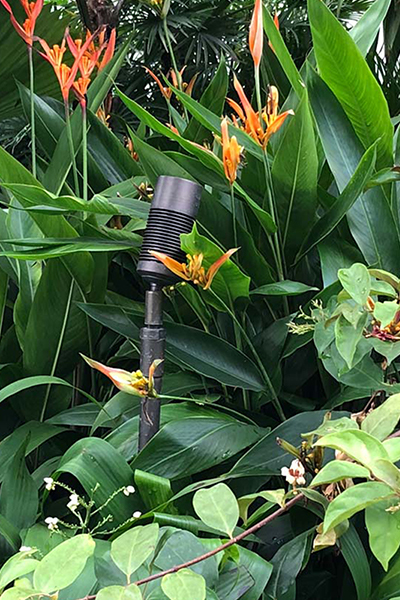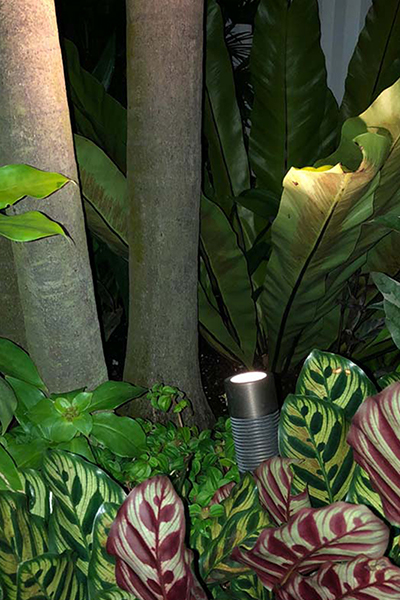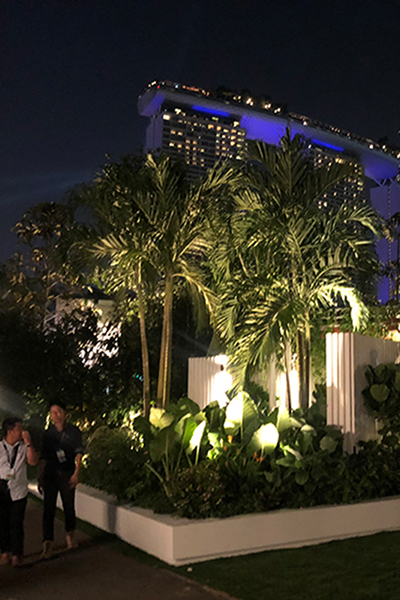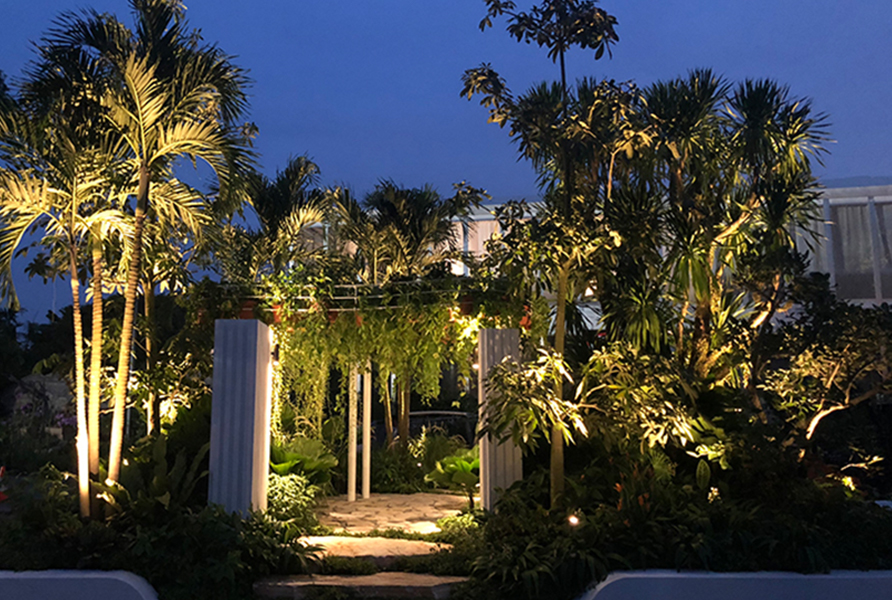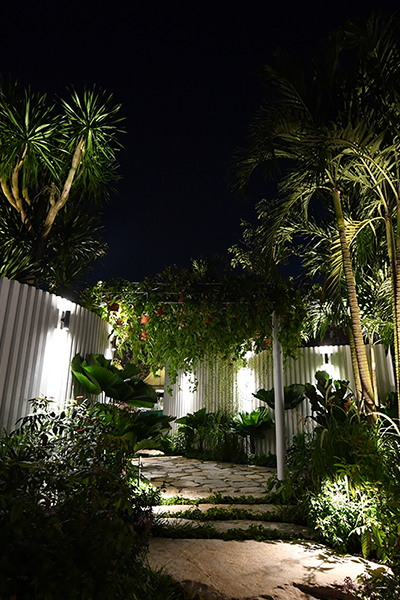 2018 was a year filled with inspiring collaborative projects. One of which saw us travel to the Singapore Garden Festival, held in the heart of Singapore's new Marina Bay and Gardens by The Bay precinct. Sydney landscape designer and horticulturist Myles Baldwin presented a contemporary design inspired by the great Victorian planting schemes and colonial Singaporean black and white bungalow.
THE LANDSCAPE
Set around two curved walls, the landscape was designed to create a stage for planting arrangements and specimen trees. Between the walls; a path, constructed from locally-sourced recycled stone highlighted the natural beauty of Singapore's local materials. The contrast against the built form was the perfect setting for our Up Down Wall lights drawing visitors to wander at leisure around the path at night.
Palm and succulent species provided height, whilst lush foliage including equatorial perennials, offered a rich spectrum of contrasting hues. Our Accent lights projected on feature trees and the changing the light beam angle, drew attention to the graduating foliage, textures and colours.
AWARDED SILVER FOR EQUATORIAL GARDENESQUE
The combination of award-winning design and innovative lighting blended seamlessly and we were thrilled to collaborate with Myles for the bespoke design and world class event. We would like to extend our congratulations to Myles who was awarded Silver for his garden 'Equatorial Gardenesque'.
_
LANDSCAPE DESIGNER  |  Myles Baldwin Design
LANDSCAPE LIGHTING  |  Gardens at Night
IMPLEMENTING PARTNER  |  Nature Landscapes Pte Ltd
PHOTOGRAPHY  |  National Parks Board and Gardens at Night