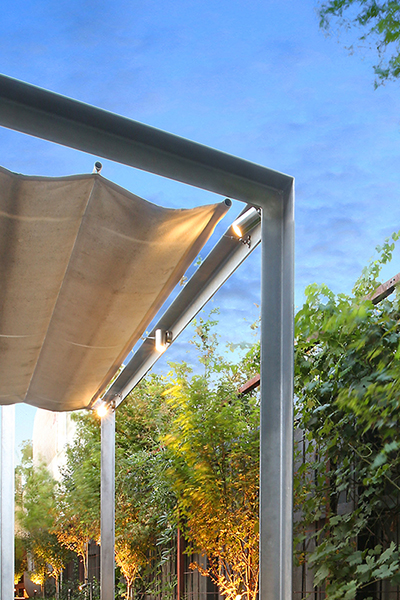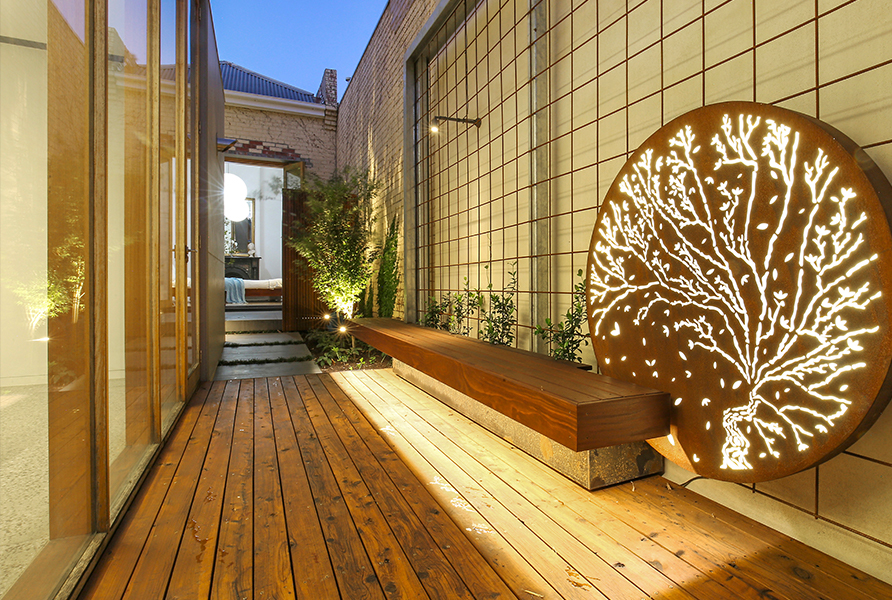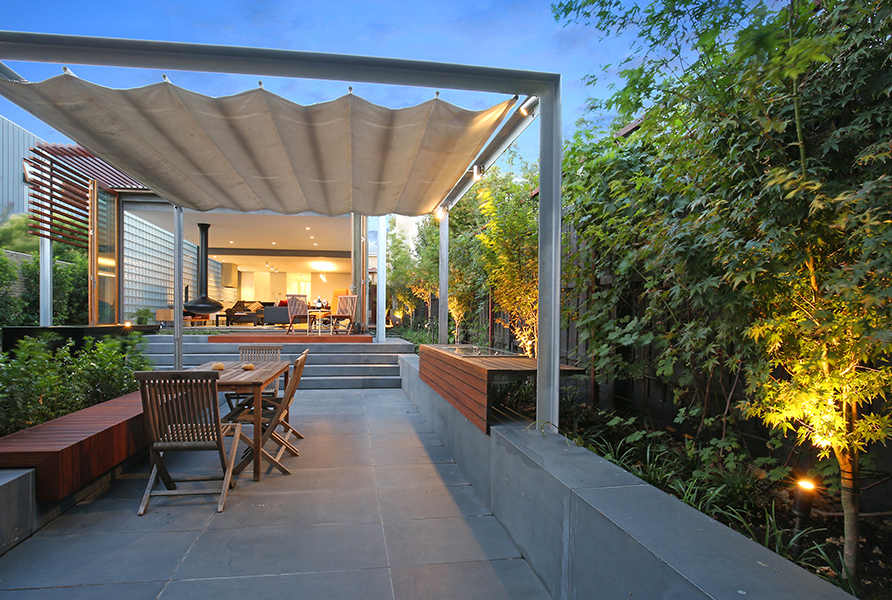 Our latest project explores a Victorian residence on Melbourne's city edge that combines historical significance with contemporary living. From the front, this heritage dwelling boasts classic period charm. Moving throughout the home, your eye is drawn to the modern open-plan living extension, garden and entertaining area.
"It was important to create a seamless flow to the entertainment zones. Good lighting design provides the connection between indoor and outdoor spaces." Graeme, T8 Developments.
MATERIALS
The combination of innovative materials used throughout the project, along with a creatively designed floor plan provide a visual connection between the interior and exterior. Glass brick feature walls offer glimpses of the garden and a feature timber screening made from South American hardwood provides the connection between the dwelling and the surrounding entertaining areas.
OUTDOOR LIGHTING
Gardens at Night designed a lighting scheme to define the zoned areas and highlight focal points around the garden. Accent lights were used to create a sense of space and provide feature lighting to the retained Fig tree. Adjustable wall lights project light onto the outdoor dining area and Step lighting guides guests along the changing levels between entertainment zones. The use of Underwater lighting brings the impressive water feature to life at night. Linear lighting is used to enhance the floating bench seat which can be seen from inside the main living area and guest bedroom entrance.
READY FOR ENTERTAINING
With unique zoned spaces including an outdoor fire pit, barbeque and entertainment area this thoughtfully designed space offers an oasis to be enjoyed no matter the season. From long summer days to cooler months, this garden will be enjoyed for many years to come.
_
Developer  |  T8 Developments
Landscape Designer  |  Cos Design
Landscaper  |  Outer Spaces Landscaping
Landscape Lighting  |  Gardens at Night
Outdoor Sculpture  |  Lump Sculpture
Photography  |  David Eaton