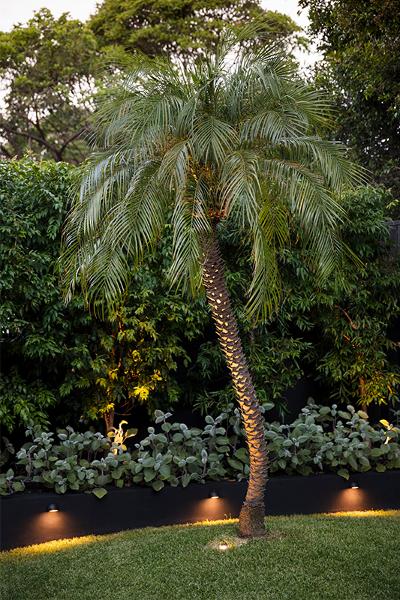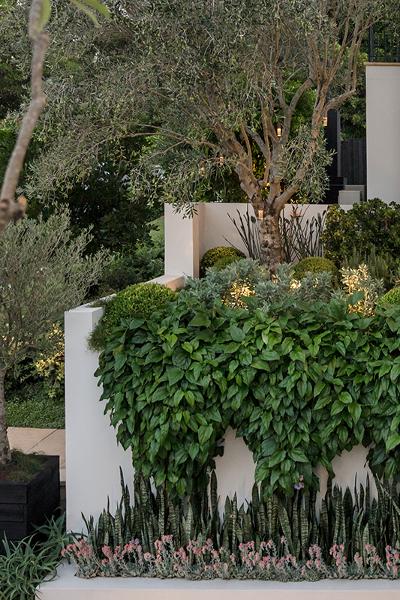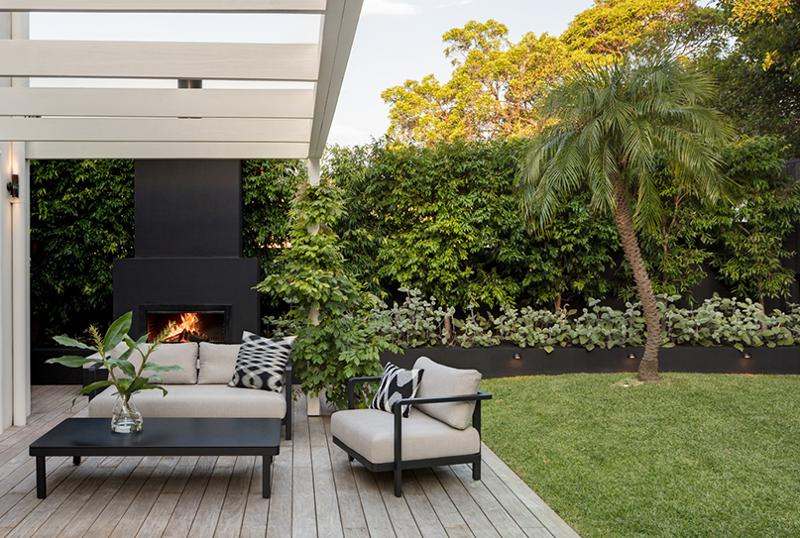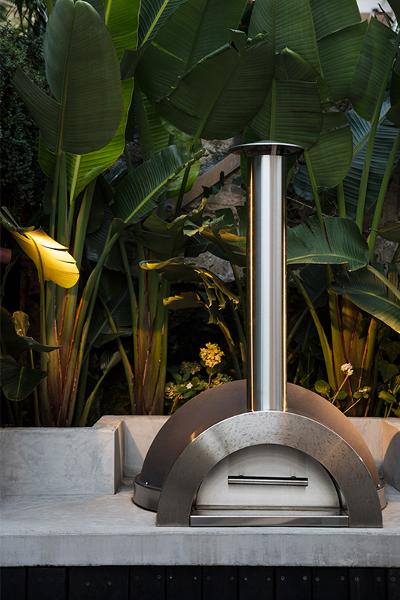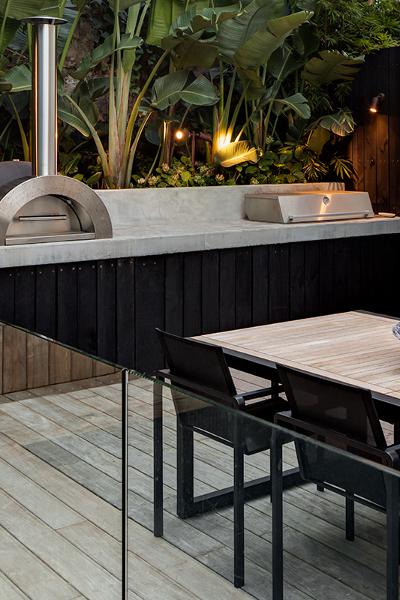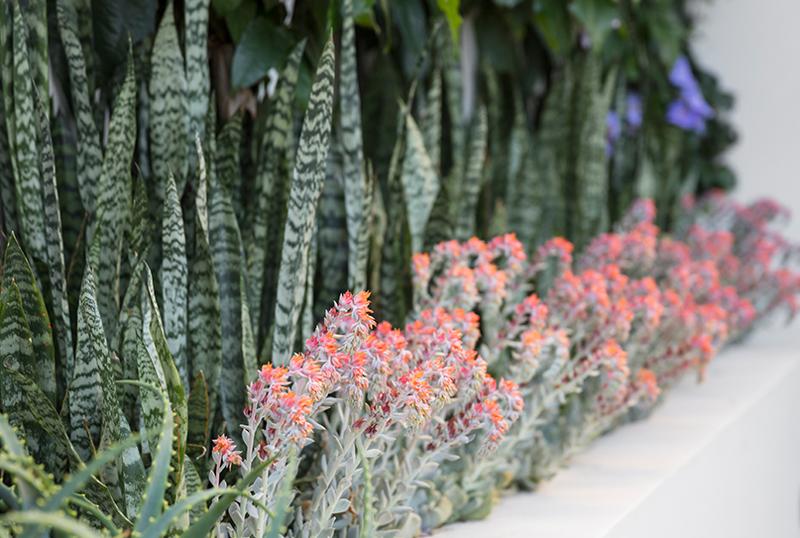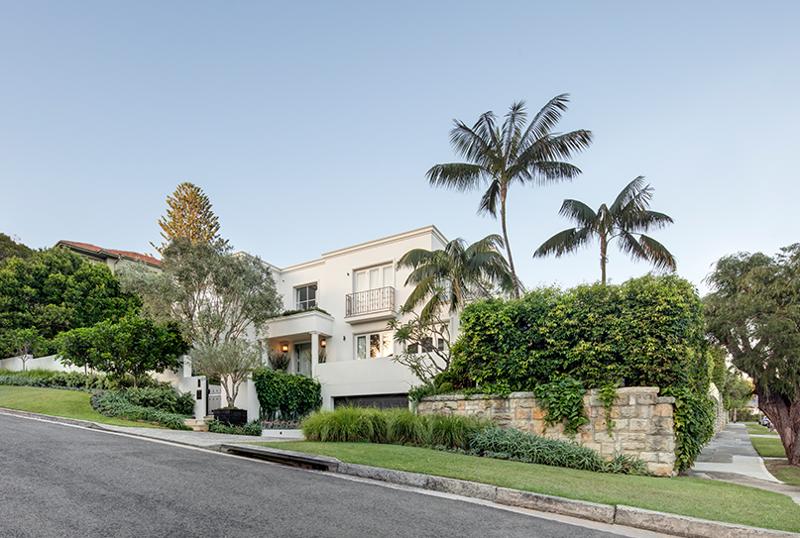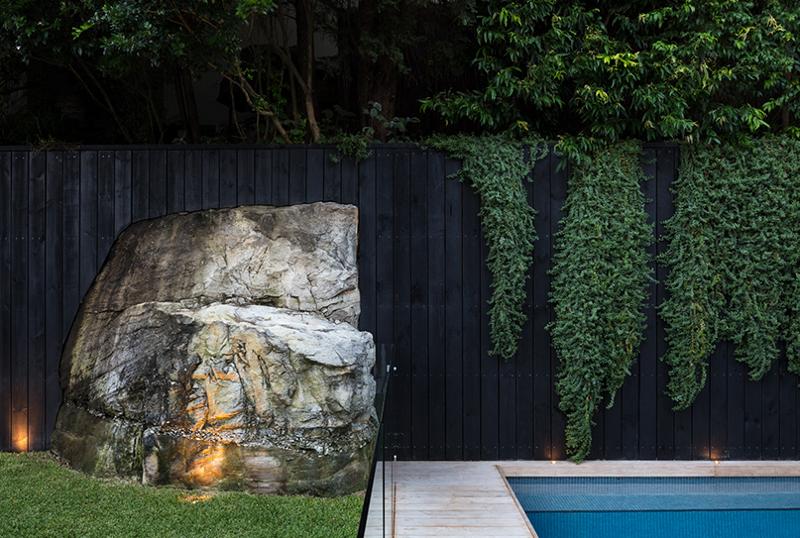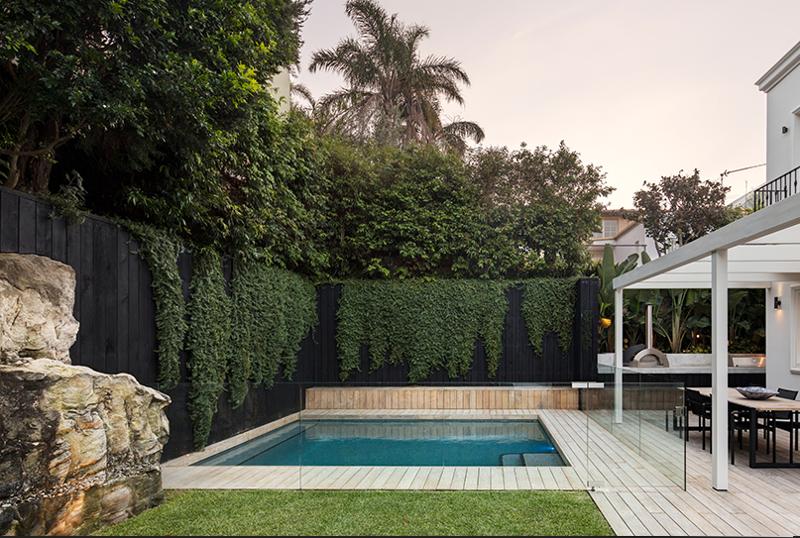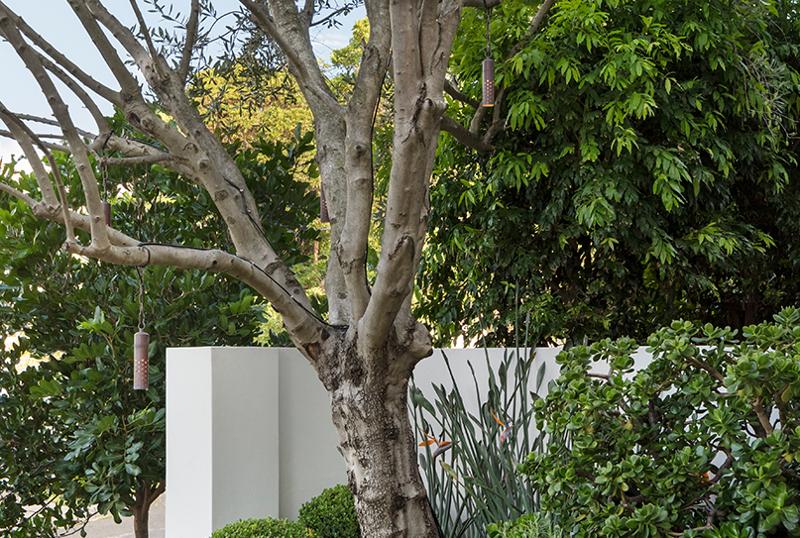 Join us as we explore this family home designed by Sydney landscape architects, Wyer & Co.
A WARM WELCOME
The multi-level garden combines layered texturing of organic and structured plants and well positioned garden lighting. In addition, a cluster of Hanging Speckle lights suspended from tall mature trees offer a  soft dappled light to illuminate the path below.
"We believe garden lighting should be soft and subtle. By identifying the main feature of the garden you can incorporate lighting to add contrast and create depth." Anthony Wyer, Founder & Creative Director
A LIGHT FILLED OASIS
The rear garden connects to the home with direct access to the kitchen, dining and lounge area and the garden is alive with textural plant types, well-lit zoned living areas and illumination of trees.  An Inground 8 throws light upwards on the Phoenic Roebelenii creating an impressive feature. Similarly, the use of Step Light Round 100s installed along the corten steel edging provides focus and depth.
ENTERTAINING MADE EASY
The feature sandstone surface is highlighted with Inground 8 lighting and vibrant flowers spill onto the dark timber fencing with dramatic results. The lighting continues around the pool decking using our Inground 1 lights providing safety at night. The outdoor dining area is also well-lit for entertaining and features a polished concrete worktop. Our Adjustable Single Wall Light directs light onto the work area and a Pole Light Twin 10 lights the plants behind.
A CONTEMPORARY HOME AND GARDEN
Thank you to the team at Wyer & Co. and their wonderful clients for allowing us to step inside their home and garden. This project highlights what can be achieved when combining a well planned design with garden lighting. It is always a pleasure to collaborate on projects with the creative team at Wyer & Co.
_
Landscape Designer  |   Wyer & Co.
Builder  |  Orishon Projects
Landscaping Lighting  |  Gardens at Night
Photography  |  Jem Cresswell