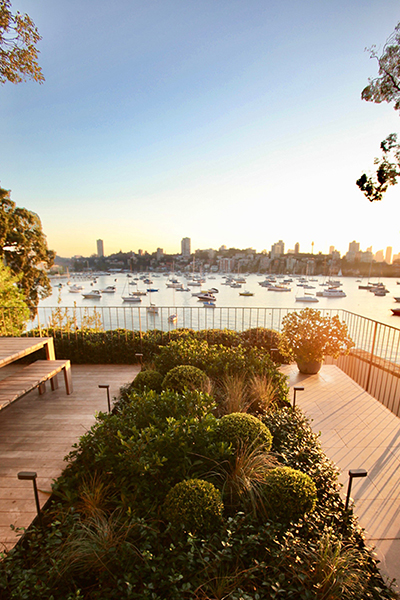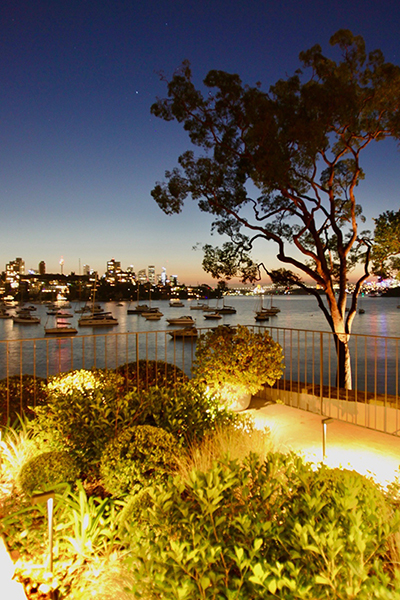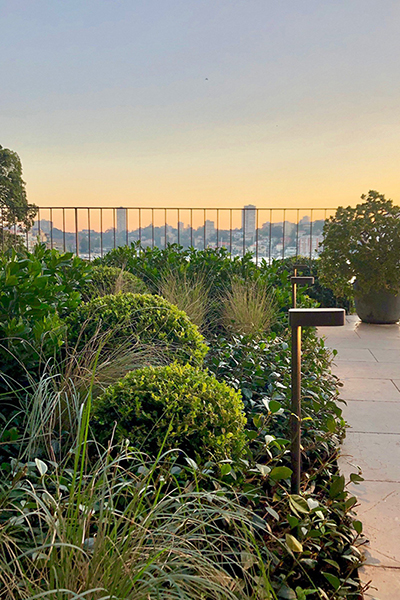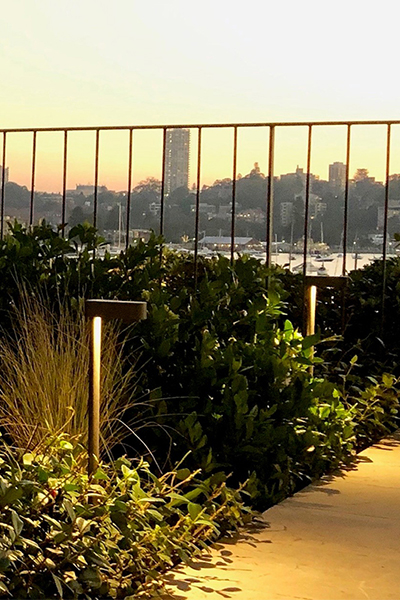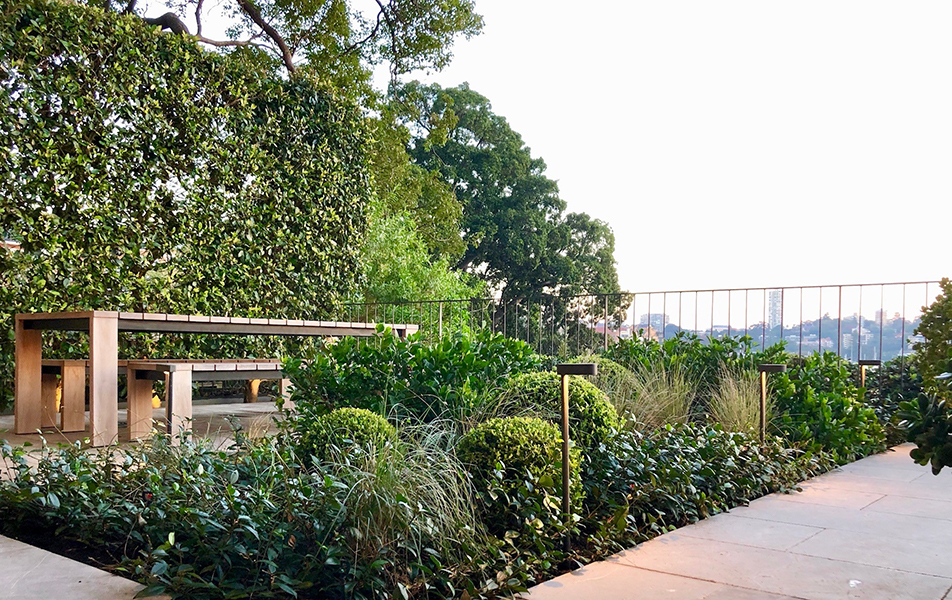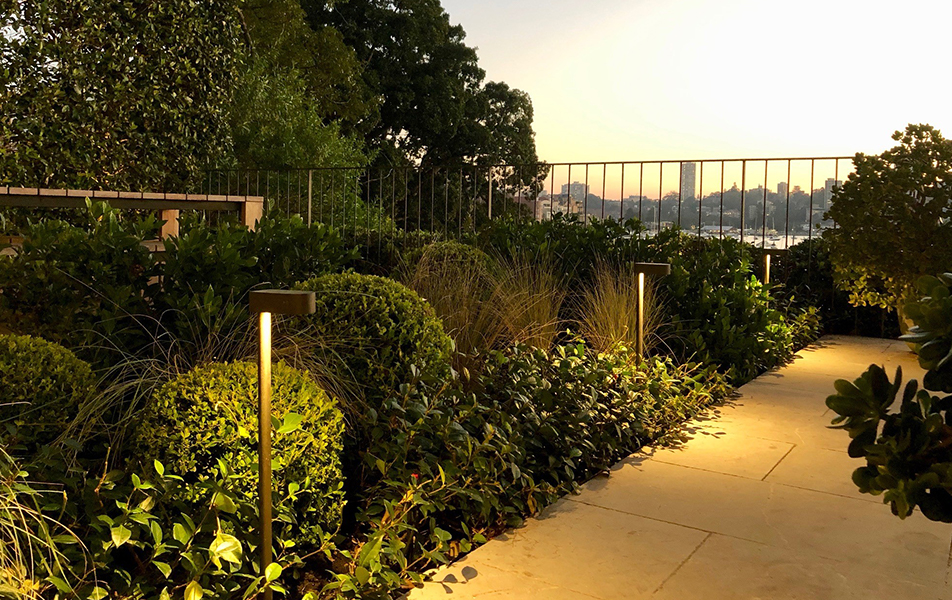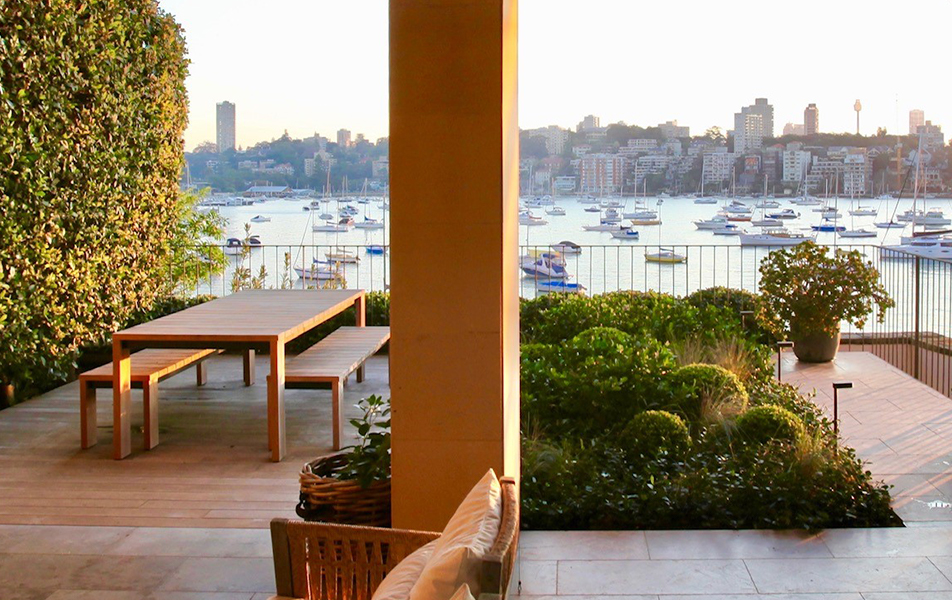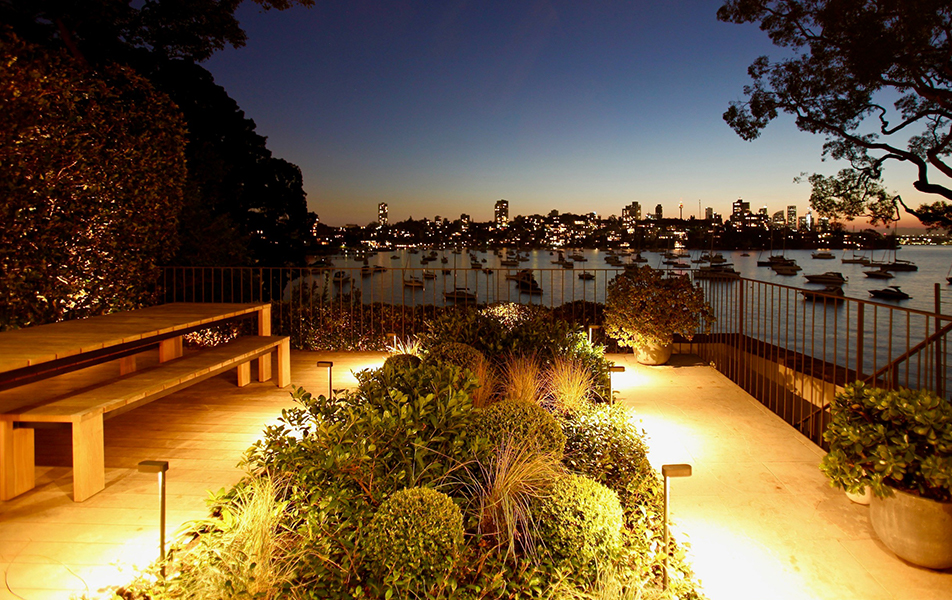 Our latest Project in Focus takes us to Point Piper on Sydney's Harbourside where the original garden that consisted of a small section of lawn, was transformed into a modern entertaining space to be enjoyed day and night. The combination of quality lighting solutions and landscape design by the team at Outdoor Space resulted in a modern garden to complement the picturesque surrounds.
"As the garden can be seen from the upper levels and to allow the space to be used in the evening, garden lighting was essential. We chose the Path Light Linear in bronze for their contemporary design and the the light they cast." Cameron Lester, Director Outdoor Space
THE SPACE
The design incorporates an entertaining space with teak decking that covered two thirds of the area, with the remaining space dedicated to a low, contemporary style garden and feature outdoor lighting. The new garden included textural elements with a mix of low growing foliage and ground cover.
LIGHTING
To provide lighting to the decking and adjacent path, Path Light Linear lights in bronze were installed. The bronze finish also complemented the existing bronze metal balustrade. Path lighting helped to create a strong focus around the garden and cast light without unnecessary glare when seen from the residence. Accent 5 up lights in bronze were also used to highlight the adjacent hedge and low shrubs and were also installed along the fence line to draw the eye along the contemporary structured hedge.
A CONTEMPORARY TRANSFORMATION
Innovative design, use of space and quality outdoor garden lighting were essential elements that helped to enhance this relaxed entertaining space. It was a pleasure working with Cameron and his team and we know that this garden will provide enjoyment along with a stunning view, for years to come.
_
Landscape Designer  |  Outdoor Space
Landscape Lighting  |  Gardens at Night
Outdoor setting  |  Eco Outdoor
Photography  |  Outdoor Space