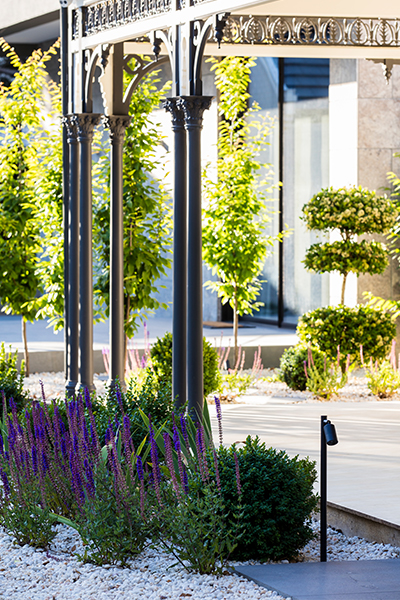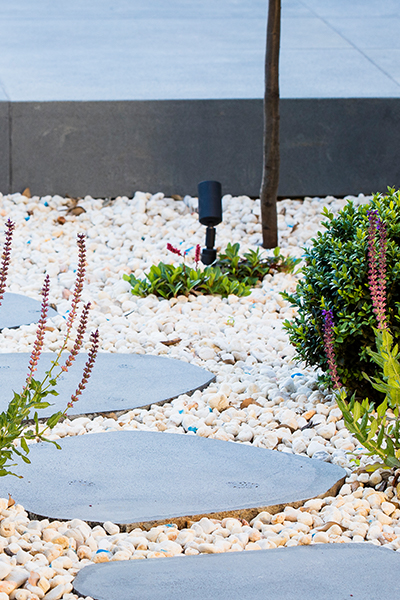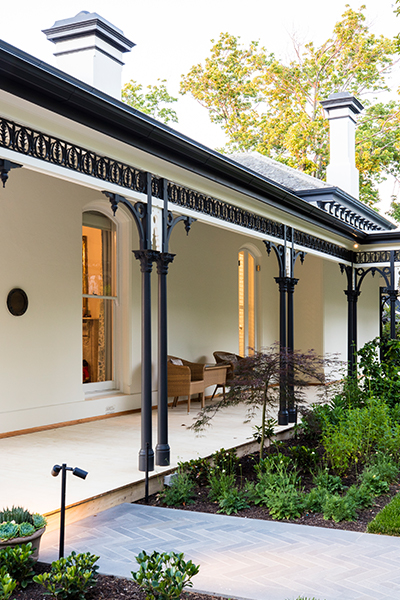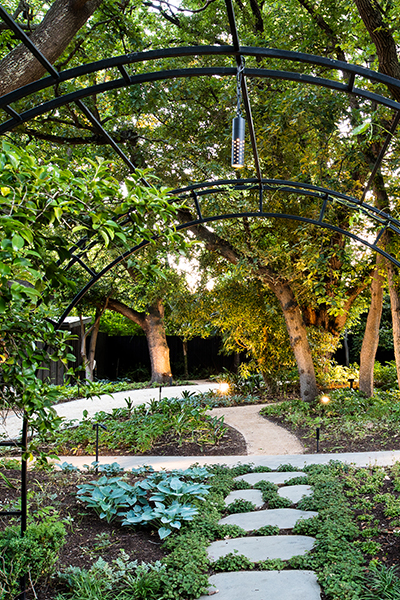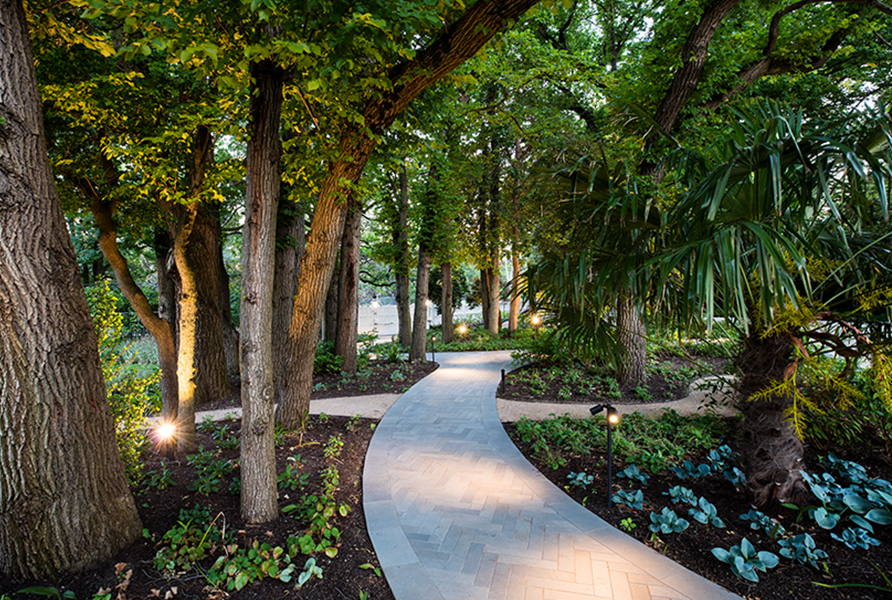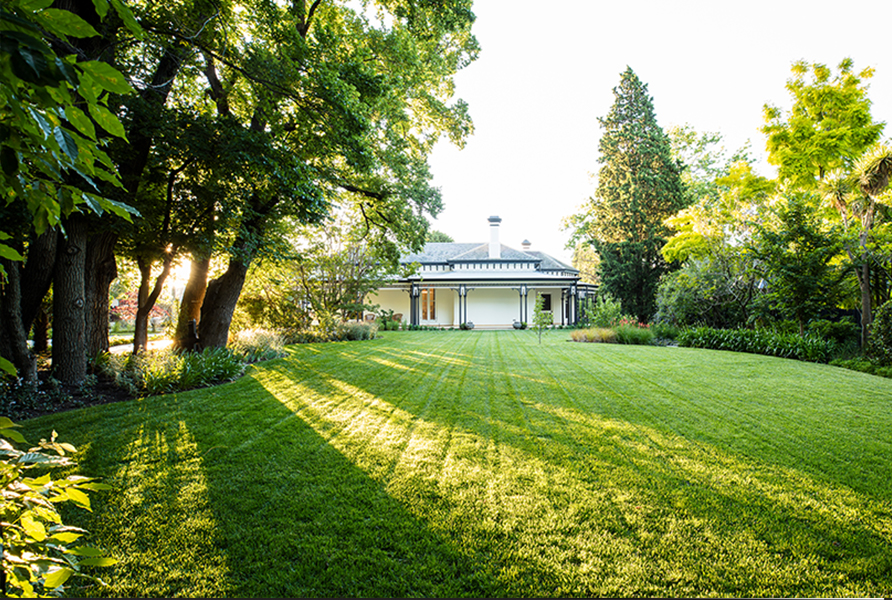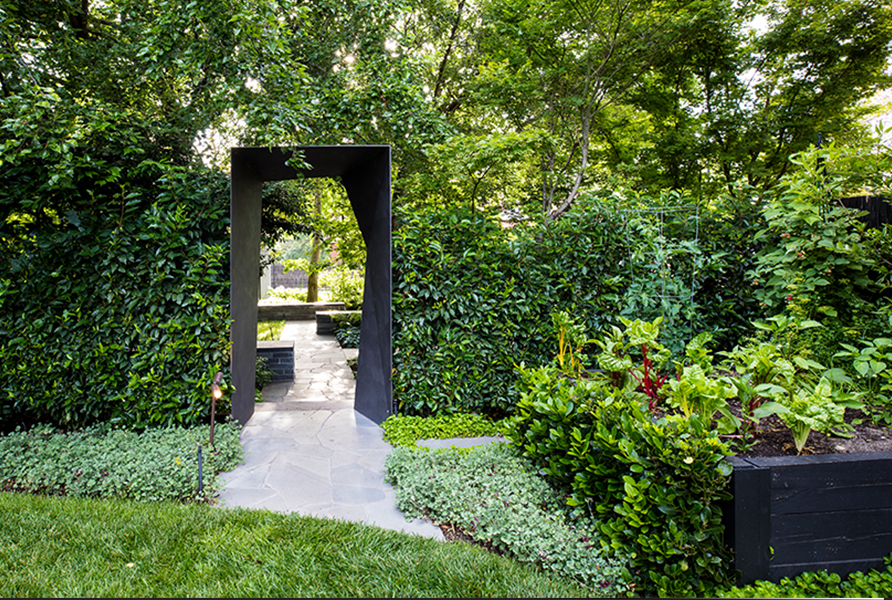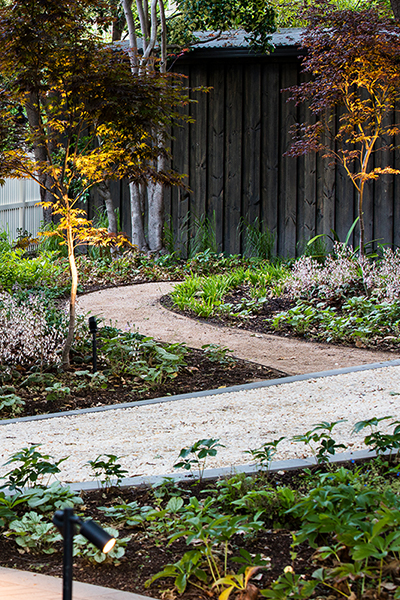 The small leafy suburb of Deepdene is located only a short distance East of Melbourne CBD. Nestled within its neighborhood is our latest Project in Focus; a stunning landscape brought to life by Ian Barker Gardens. The historic 150-year-old estate is believed to have been designed by William Guilfoyle, the creator of the Melbourne Royal Botanic Gardens. With a deep respect to its heritage and conservation, Ian Barker has transformed this garden, whilst preserving the nationally registered Oaks, ensuring they would remain highlights of the garden for years to come.
"I used to pass this property every day on the school bus and wonder who lived there. This has been one of the most rewarding projects; to help bring back the original grandeur of this 150-year-old garden. For the front of the home, we paid homage to the original garden designer by adding a modern twist to the old-world style." Ian Barker
MEANDERING PATHS
The clients wanted to conserve the charm of the garden and create designated areas to entertain, relax and wander pathways whilst admiring the natural beauty and open spaces. For the front garden, the design incorporated a sweeping lawn, edged with garden beds of mixed perennials and grasses offset by the original pin Oaks. The restored verandah is lined with adjustable pole lights in black that add a touch of modern elegance.
ILLUMINATING THE GARDEN
The rear garden with its herringbone path takes you on a journey. Visitors are drawn through the garden with a sense of anticipation that is enhanced by the use of the lighting at night. Long meandering pathways are illuminated with path lighting, whilst accent lights highlight the restored sculptures and garden features. Our Hanging Speckle Light also projects a soft dappled light from the original rose arbor.
A LEGACY FOR YEARS TO COME
Thank you to Ian Barker Gardens and their clients for allowing us to step inside this beautifully rejuvenated landscape. The considered design along with a well-planned outdoor lighting scheme has resulted in a stunning garden to be enjoyed both day and night – creating a legacy for years to come.
_
LANDSCAPE DESIGNER  |  Ian Barker Gardens
LANDSCAPE LIGHTING  |  Gardens at Night
PHOTOGRAPHY  |  Claire Takacs